Wednesday, October 15, 2008
We came home from our hiking trip yesterday but I wasn't able to blog or do anything in the computer because I am so occupied with worries for my Mother. She's confined in the hospital and its killing me that I can't be there for her. I thank everyone who keep coming back to visit my blog! From the bottom of my heart, thank you so much! Okay guys this is it for now, will update you about our trip next time, when I'm stress free I guess.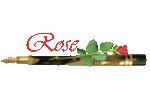 About Me
A work-at-home-mom (WAHM) with  two  lovely kids and a loving husband.  Passionate in writing about  family, product reviews, and  other related articles.  A Mom, a Wife,  a Blogger/Writer, rolled into one.
View my complete profile