Saturday, August 2, 2008
How I wish...... I could stay home today Play with my kids and be with hubby How I wish I could be with my famiy. How I wish... Commodities are cheap So we don't need a part time or second job How I wish it could be this way.. But my wishes are far from reality. Need to be realistic so as to help our family To secure good future especially for our kids.. But I am still wishing..... HOW I WISH I COULD STAY... Share with me your wishes...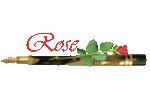 About Me
A work-at-home-mom (WAHM) with  two  lovely kids and a loving husband.  Passionate in writing about  family, product reviews, and  other related articles.  A Mom, a Wife,  a Blogger/Writer, rolled into one.
View my complete profile