Sunday, August 3, 2008
Whew! I just got done visiting all the blogpals on my list, kakapagod din pala. I am just sad that while browsing and giving my sincere comments to some I noticed that some of them don't even have my link on their list (sigh), though they told me that they will include me in theirs.. Oh well that's life, all I can do is to just delete some of those who never visit me (maybe because they don't have my link).. Have to go to work tonight so I did my rounds earlier.. Happy blogging everyone!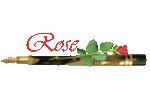 About Me
A work-at-home-mom (WAHM) with  two  lovely kids and a loving husband.  Passionate in writing about  family, product reviews, and  other related articles.  A Mom, a Wife,  a Blogger/Writer, rolled into one.
View my complete profile