Monday, December 22, 2008
Gosh this cold weather is getting into us..... EJ is sick again, we didn't sleep good last night because his nose was clogged. I rubbed vicks on his back and chest and ran the vaporizer but it seems to not work.. Now he is having hard time breathing again.... He keep waking up and cry... Our son is not as tough as our daughter, when he's sick he cries a lot... I apologize to all of you if I can't reciprocate your visits right away, but I will as soon as my son get well.. Have to log off now dear friends. Thanks for visiting and commenting...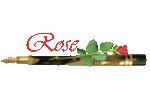 About Me
A work-at-home-mom (WAHM) with  two  lovely kids and a loving husband.  Passionate in writing about  family, product reviews, and  other related articles.  A Mom, a Wife,  a Blogger/Writer, rolled into one.
View my complete profile