Saturday, August 2, 2008
Thanks a lot for all my friends who take time to read my posts and sharing their valuable time in giving me comments. I can't thank you enough dearblogpals.. You can see your names at the sidebar of my blog, the top ten contributors. If your name is not on the list yet, that means you have to contribute more lol.. To my commentators who aren't on the list yet, I also would want to give you my deepest gratitude for your time spent while visiting my page. Thanks again!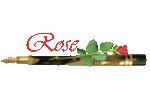 About Me
A work-at-home-mom (WAHM) with  two  lovely kids and a loving husband.  Passionate in writing about  family, product reviews, and  other related articles.  A Mom, a Wife,  a Blogger/Writer, rolled into one.
View my complete profile